Our many Virtual Private Network (VPN) servers are located within North America and Europe.  VPN's allow your remote workers to secure their internet connection allowing them to be protected from prying eyes as they securely navigate and communicate.  It also allows them to get around restrictive web filters and blocked websites.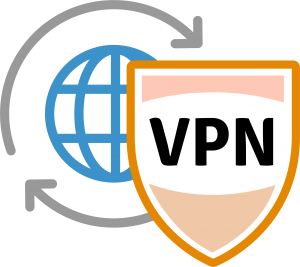 If you already have a secure email account and just want to be able to have the security and protection that a VPN allows, then this product will provide just that.
If you already have a secure email account and just want to be able to have the security and protection that a VPN allows, then this product will provide just that.
Note: this product is only for passport holders from non-Western countries only.   Please contact GTT to see if you qualify.
FAQ - Frequently asked questions
What are the benefits of using VPN?
Here is a good list of reasons:
Prevent local eavesdroppers from listening in on your web communication.  Perfect for "free" WiFi connections like cafes.
Bypass restrictive firewalls.
Access US/European-only web content. (many video networks block overseas IP addresses).
Bypass Government web content filtering.
Where on the internet can I go to?:
The connection allows you to surf anywhere in the world as if you were sitting in America/Europe. However as we all know, there are places and activities on the internet that are morally inconsistent with a pure lifestyle. All VPN users will need to agree to adhere to our Acceptable Use Policy (link) before we will proceed with any installation.
What operating systems will this work on?:
Microsoft Windows, Mac OS, Linux, and most every mobile platform including: Android, iPads, iPods, and iPhones.
Do mobile devices (iPhones, Android, iPad, tablets) work with VPN?:
All Apple and most Android phones/tablets will work with our OpenVPN servers.  Most devices can also work with our ShadowSock servers as well.
The software that will be installed on your machine will allow you to turn the VPN routing on and off easily.
Will my surfing speed be decreased?:
VPNs sit between you and the website you want to surf to. Because of that middleman routing, there will be a slowdown in your internet traffic. However, we have timed it and the slowdown usually is unnoticeable and insignificant compared to running insecurely. Because we have created multiple VPN server locations in both N. America and in Europe, you can easily switch between the various servers if you find that one server seems slow to you. You can turn the VPN on/off easily with our system and use the VPN on a more on-demand basis for only when you need the security.
Will it fix the security issues with Skype:
Skype actually transmits its information via an encrypted channel. However, the alleged security issues that Skype has resides with their servers which we can do nothing about. So the answer is, no, this won't help with Skype issues.
Do I have to visit your office with my computer to set this up?:
No, if you are technically literate we have step-by-step guides for installing this on your computer. We can help you set it up remotely over Skype.
Where will this VPN work? Do I have to live in a certain region for this to work?:
The VPN will work anywhere in the world so you are covered if you travel. There are a few countries that actively block VPN usage in their borders. For many of these countries, we still can get around the blocks by having you use specific VPN servers that use more commonly used ports that are not normally blocked.
Do I have to be one of your email users to sign up for this service?:
No. We have separate annual rates for people who do not use our service.  See the above VPN-Global and VPN-Local services.
Can I use this on more than one computer?:
We allow use of our VPN on any of your family's computers that reside all at the same location (i.e., spouse and children all living under the same roof). Family members are likewise responsible for understanding and adhering to our Acceptable Use Policy (link).
How to change your iDevice App Store (for Chinese Users who are blocked from these Apps):
1. 进入App Store,点击右上角的头像。
Enter to App Store, click the head image in the upper-right corner. 
2. 点击最后一行:"登出"
Click "Log out", this button is in the last line of this page.
3. 填写其它国家的Apple ID的账户和密码(由GlobalTechTeam提供),并点击登录。
Fill in the user name and password which provide by GlobalTechTeam. And click "Login".
4. App Store会自动更换为目前登录的Apple ID所在国家的App Store。
Your App Store will be changed other countries' App Store automatically.
Can my national staff use this service?:
National staff are welcome to use this service but will need to have their own separate license key. Rates for the setup and annual service are listed above.
To learn more or better understand the services that GTT provides please do not hesitate to CONTACT US!